Vincent is an art teacher at OCD. He doesn't like tardiness and often has some witty remark to use against his schoolchildren.
He is portrayed by Stephen Guarino in the movie.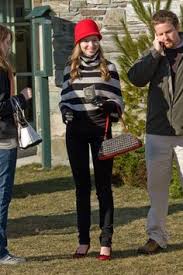 Personality
Edit
He is very sarcastic, shown when he gives Claire a bit of a hard time on her first day.
In the first book, he states that he enjoys swing dancing and must-see TV.

Yet, in the movie, he says his likes include: Broadway musicals, piña coladas, and long walks in the rain.
Ad blocker interference detected!
Wikia is a free-to-use site that makes money from advertising. We have a modified experience for viewers using ad blockers

Wikia is not accessible if you've made further modifications. Remove the custom ad blocker rule(s) and the page will load as expected.